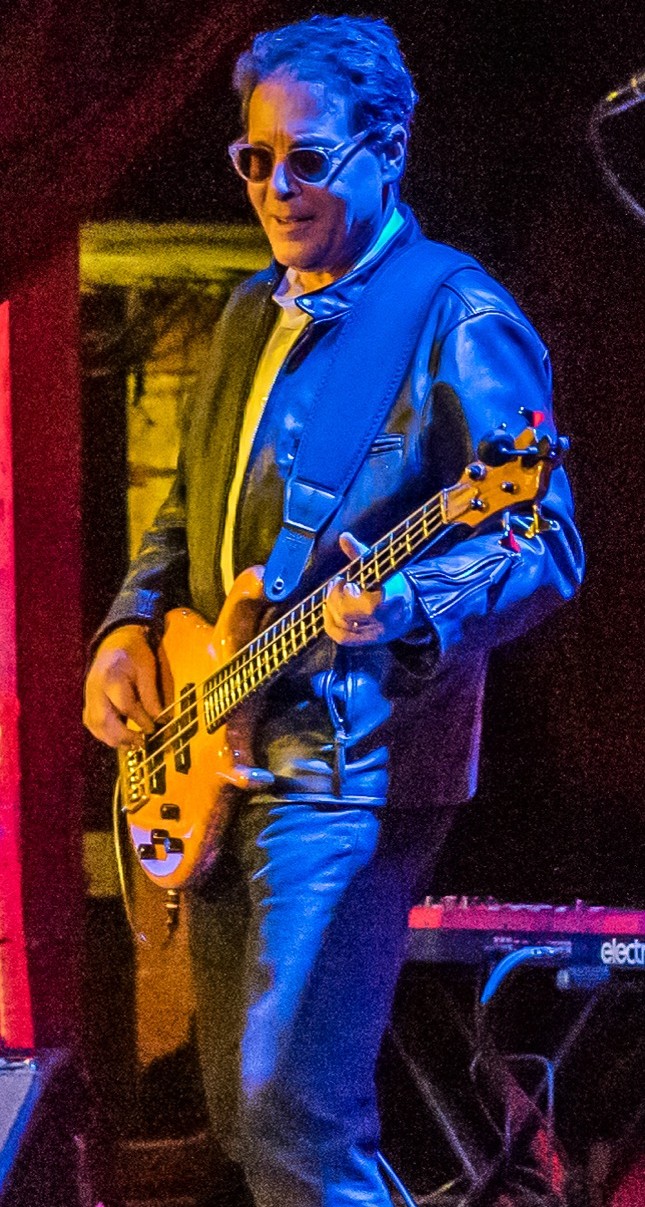 The Mac Wire Interview: Robert Miller's 'Project Grand Slam'
Robert Miller and his Project Grand Slam (PGS) outfit has been carefully carving out his niche in the rock/jazz music world. Last year's release The Queen's Carnival was a immediately compelling assortment of originals (which garnered worldwide attention) plus an inspired re-working of The Kink's "You Really got Me."
His new album, his 5th, The PGS Experience, is out on June 30 and displays him and his band at their best, with two more stellar re-workings as well as jazz-darling Mindi Abair on two tracks. We met with Robert in midtown- Manhattan to discuss the album in advance of its release:
Q: This is your 5th PGS album (out June 30th); what do you want your audience to know about it?
A: I think this album is our best work to date. Between the new original songs and the new PGS style covers, the instrumentals and the vocals, and the studio tracks and live cuts, this CD really captures all aspects of our music and performance. So the album nameThe PGS Experience fits perfectly.
I take great pride in the variety of my music. The new album continues this. It runs the gamut from laid back Island vibe, to jazz rock fusion, to powerhouse rock.
Q: You have guest saxophonist Mindi Abair on two tracks ("Fishin'" and "Metro Shuffle"); tell us how you both met and where.
A: We had the pleasure of opening for Mindi and her band The Boneshakers this past February at BB King's in NYC. She's an awesome musician and performer, and she was incredibly complimentary about our performance that night. Musically we have a lot in common – both of us straddle the line between jazz and rock. And she does the coolest cover of Hendrix's "Voodoo Chile" while we do Jimi's "Fire!"
I thought that she would be a perfect guest artist for a couple of my songs on the new album and I asked her if she would consider playing sax on them. She immediately agreed. Her playing on the tracks is extraordinary!
Q: On the last album (The Queen's Carnival) you had a terrific re-imagined version of The Kinks' "You Really Got Me"; and, on this new one, you have "I'm So Glad" from the Cream catalog and "Free" from Phish. Tell us how you arrived at both choices?
A: I grew up on 60's Classic Rock. I love taking one of these classics and updating it, making it my own, but still retaining the essence of the original.
Cream was one of my favorite bands of all time. And Jack Bruce has been an inspiration to me on the bass. I felt it was time to take one of their songs and give it the PGS treatment. And it so happens that 2017 is the 50th anniversary of the U.S. release of Cream's first album which contained their cover of Skip James's "I'm So Glad". So I thought it would be timely and appropriate to do a PGS style cover of Cream's cover! I changed the feel and added a female singer. We rock out on that one!
Our cover of Phish's "Free" varied my MO a bit. Phish is perhaps the world's best jam band, and a lot of people feel that PGS is basically a jazz rock fusion jam band. I've been a fan of Trey Anastasio and the band for some time. So I thought it would be cool to take one of their better known songs and give it the PGS treatment!
Q: There's also Hendrix's "Fire" live. Tell us how that song has worked for you.
A: "Fire" was a song that I initially played in my 60's rock and roll band back in the day, and the song then became my first Classic Rock cover. I recorded a kind of psychedelic version of it in 1994 on a Robert Miller Group album. Al Foster – who was Miles Davis's drummer – played drums on that track, which was a bit strange for him but he pulled it off great!
Fast forward to 2015 when PGS was recording our 3rd CD, Made In New York. I came up with a totally different version of "Fire." The track instantly resonated with fans, critics and everyone else.
We've been playing "Fire" in our live act ever since. It's our closer in concert. The audience reaction is always incredible. I knew we had to close the new album with it!
Q: I was at the launch release for your last album and you and the band were terrifically engaging onstage; your vocalist Ziarra was onstage for a few tracks and the crowd loved her. Tell us about her.
A: Ziarra Washington is an incredible singer and performer. She brings joy, enthusiasm and great talent to every song.
At this time we have five vocal tunes in our set – four covers and one of my originals called "New York City Groove." I intersperse the vocals throughout our live set. I need a singer that not only can sing the heck out of those songs but who also helps to elevate the band's performance. Ziarra is that kind of singer.
Q: You're obviously fan of jazz/fusion music, and artists like Weather Report and Chick Corea's Return To Forever; How do you feel PGS lines up with them?
A: I would never compare PGS to those iconic artists except to say that we, like them, drive the line between jazz and rock. One big difference, however, is that those bands were jazz guys who incorporated rock elements into their music. On the other hand, I'm basically a rock guy – I played only rock and roll until I was 20 – who has incorporated jazz into my music. It's a subtle but significant difference.
The great jazz fusion groups resonated with the public. In fact, the artists you mention played sold out concerts around the world and introduced jazz to a generation. So I'm very pleased to be continuing and expanding upon this type of music.
Q: You and the band have a two-pronged approach; the jazz/fusion aspect and classic-rock … was that always intended or did it just evolve?
A: Jazz Rock Fusion and Classic Rock are the two musical genres that turn me on. It was only natural that I would incorporate them together. I just hope that people dig the combo as much as I do!
Q: I understand there are some international shows coming up.
A: Yes. I'm pleased to say that this summer we've broken into the Festival circuit and we're playing at four of them. The two international festivals are the Jamaica Ocho Rios International Jazz Festival on June 4th, and the St. Kitts Music Festival on June 25th. The other two are the Highland Lakes Concert Series in NJ on June 23rd and Magic City Smooth Jazz's "Jazz In The Park" Festival in Alabama on Oct. 1st.
Q: We also loved the retro-look on the cover for the new album; how'd that come to be?
A: A few years ago I commissioned a very talented artist named Ron Stattner, who does fabulous wire sculptures, to do one of me playing my bass. I thought that turning his sculpture into an album cover would be very cool. It's very distinctive, and yes, has a great retro feel.